December 12, 2022
DIAPER BANK NEEDS HELP REACHING 1 MILLIONTH DIAPER
Babies Need Bottoms diaper bank – recently celebrated its 5th anniversary, and is asking the public for help in reaching its next milestone – 1 million diapers distributed.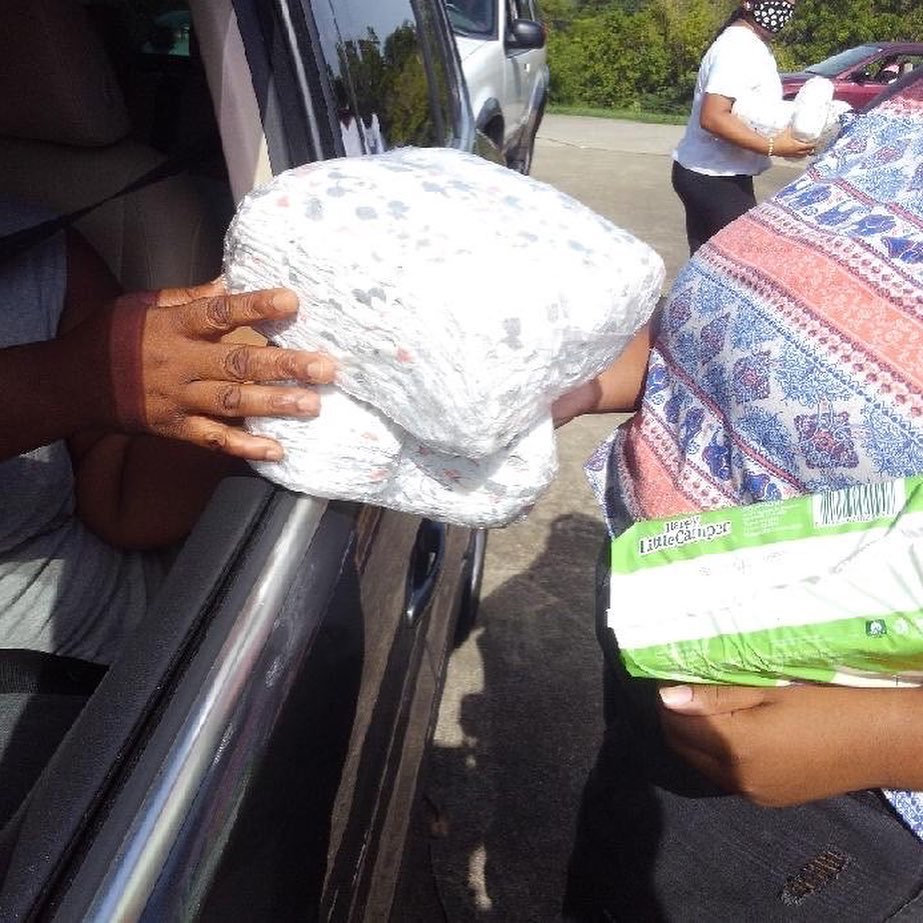 Donations accepted at www.babiesneedbottoms.org/donate
"Many people are shocked to learn public assistance programs like SNAP (food stamps) and WIC cannot be used to purchase diapers and no government assistance program provides them in NC" said Alicia Heacock, Co-Executive Director for Babies Need Bottoms.  Diaper banks, like Babies Need Bottoms, are a grassroots response to help local families meet this basic need for our youngest community members.
Families raising babies and young children right now are facing extraordinary circumstances. With the ongoing impact of COVID-19, insufficient childcare options, a nationwide formula shortage, inflation and the rising costs of goods – meeting basic needs is more expensive, and more difficult than ever.
Throughout 2022, Babies Need Bottoms distributed over 32,000 diapers every month to help keep young children clean, dry and healthy.  As of December 10, over 949,000 diapers have gone to WNC families over the last 5 years, and Babies Need Bottoms is on track to distribute 1 million diapers – with our community's support – in early 2023.
"Parents consistently report receiving our diapers reduces their stress, makes them feel like a better parent and helps them afford other basics for their family, like food, rent and gas. These diapers will have a tremendous impact on the health, well-being and functioning of local children and families."  shared Meagan Lyon Leimena, Co-Executive Director for Babies Need Bottoms.
"Babies Need Bottoms is a reliable resource for children and families in Western North Carolina" said Troy Moore, Chief of External Affairs, National Diaper Bank Network. "Like all diaper bank programs, Babies Need Bottoms relies on ongoing community support to help children and families reach their full potential."
About Babies Need Bottoms
Babies Need Bottoms Inc., a 501(c)3 nonprofit diaper bank located in Asheville, NC with the mission to improve the lives of babies, toddlers, and parents in Western North Carolina. A member of the Baby2Baby National Network and the National Diaper Bank Network, Babies Need Bottoms distributes diapers, wipes, and other baby health and hygiene essentials to families in Western North Carolina. Families who are seeking diaper assistance can visit www.nc211.org or call 1-888-892-1162 to be connected to a social service agency.  To learn more or to donate, visit babiesneedbottoms.org.