Babies Need Bottoms is proud to work with over 55 local community partners. In the coming months, we would like to highlight our partners, and how each organization is helping meet the needs of the families in our communities.
It is only through these partnerships that Babies Need Bottoms can begin to fulfill our mission to improve the lives of babies, toddlers, and parents in Western North Carolina. These relationships foster connection and help provide needed resources so that together we can build a stronger community.
Bounty & Soul is a community non-profit based in Black Mountain, N.C., whose mission is to connect, share, and celebrate healthy produce, nutrition and wellness education, and community. They operate a no-cost, eligibility requirement-free market on Tuesday and Friday each week in Black Mountain, and another in Swannanoa for native Spanish speakers. These drive-thru markets are for any member of the community seeking healthy food support.
"It's really just about promoting a healthy lifestyle and making that accessible for all," explains Karla Gardner, Director of Community Engagement at Bounty & Soul, "So what started as one table of produce, and a health & wellness and cooking demonstration has blossomed into this really tremendous effort and it's because of the interest in the community and the enthusiasm in wanting to share and connect over healthy foods."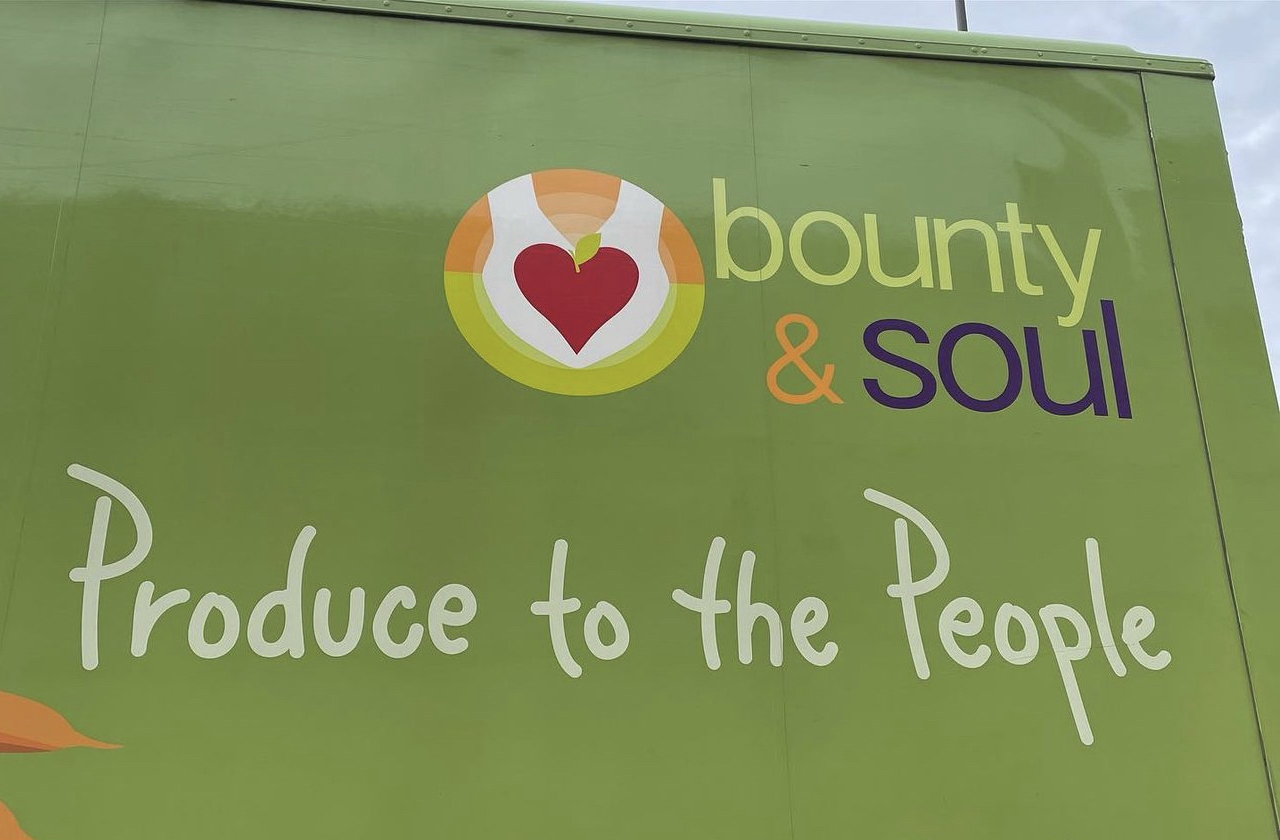 In the last few years, Bounty & Soul has seen an incredible increase in need surrounding the ability to access healthy and nutritious food in our community. The pandemic changed the landscape of financial stability for many families in Western North Carolina and the increase in need was reflected in the attendance at the weekly markets.
"We experienced significant growth in the last couple of years since the pandemic," Karla says, "I think a lot of families, and individuals, found themselves seeking this kind of support for the first time in their lives. I believe our market growth has been 280%, we nearly doubled the community that we serve pre and post-pandemic at Bounty and Soul."
One thing that Bounty & Soul realized was the increased need for diapering supplies for families in the community.
Babies Need Bottoms was able to provide more than 27,000 diapers over the last 12 months to Bounty & Soul to distribute at their markets, providing relief for many families in the area.
This scale-up of support for Bounty & Soul was largely due to the support of grant funding received from the Black Mountain and Swannanoa Valley Endowment Fund, an affiliate fund of The Community Foundation of Western North Carolina.
"We see lots of families coming through the drive-thru and it's always a fun and engaging experience," Karla shares, "And you can see on the faces of the caregivers just a sense of relief even in just a few diapers. Just knowing that this has my today covered, or today and tomorrow. You can just see that visual relief in their faces and that's really humbling."
Babies Need Bottoms is excited to grow and nurture this partnership with Bounty & Soul and the incredible resources they are providing to the community.
"Babies Need Bottoms is proud of our partnership with Bounty & Soul," shares Meagan Leimena, Co-Executive Director at Babies Need Bottoms, "We are thrilled together we can help to meet basic needs for families that support their health and well-being. Having diapers and wipes available at their markets is a common sense solution for families struggling to make ends meet who might have to choose between food and diapers. We look forward to deepening our work together!"
At Bounty & Soul their lively and welcoming markets, and the education and resources they provide, speak volumes to the connection they foster within their community. "We do it for the community," Karla says, "This organization from its conception has really been heart-centered. Our care extends beyond healthy food, and families are central to our community."
If you would like to learn more or get involved with Bounty & Soul, please visit bountyandsoul.org.