Happy 5th Birthday to Babies Need Bottoms Diaper Bank!
Celebrate and Give WNC Babies and their Families a Gift!
In spite of incredibly challenging years, this is a time of year when we look back with gratitude on five years of incredible impact on our Western North Carolina community. Babies Need Bottoms, WNC's only diaper bank, began in November of 2017, and we believe that we've got a lot to celebrate.
After all, since 2017, Babies Need Bottoms has distributed over 800,000 diapers to make a difference for local families.
We're hosting a community playdate on November 27th at Silver Line Park in Woodfin from 2 pm to 4 pm to celebrate providing an additional support structure for babies and their families. We'll have the shelters reserved, and there is plenty of space for kids to play.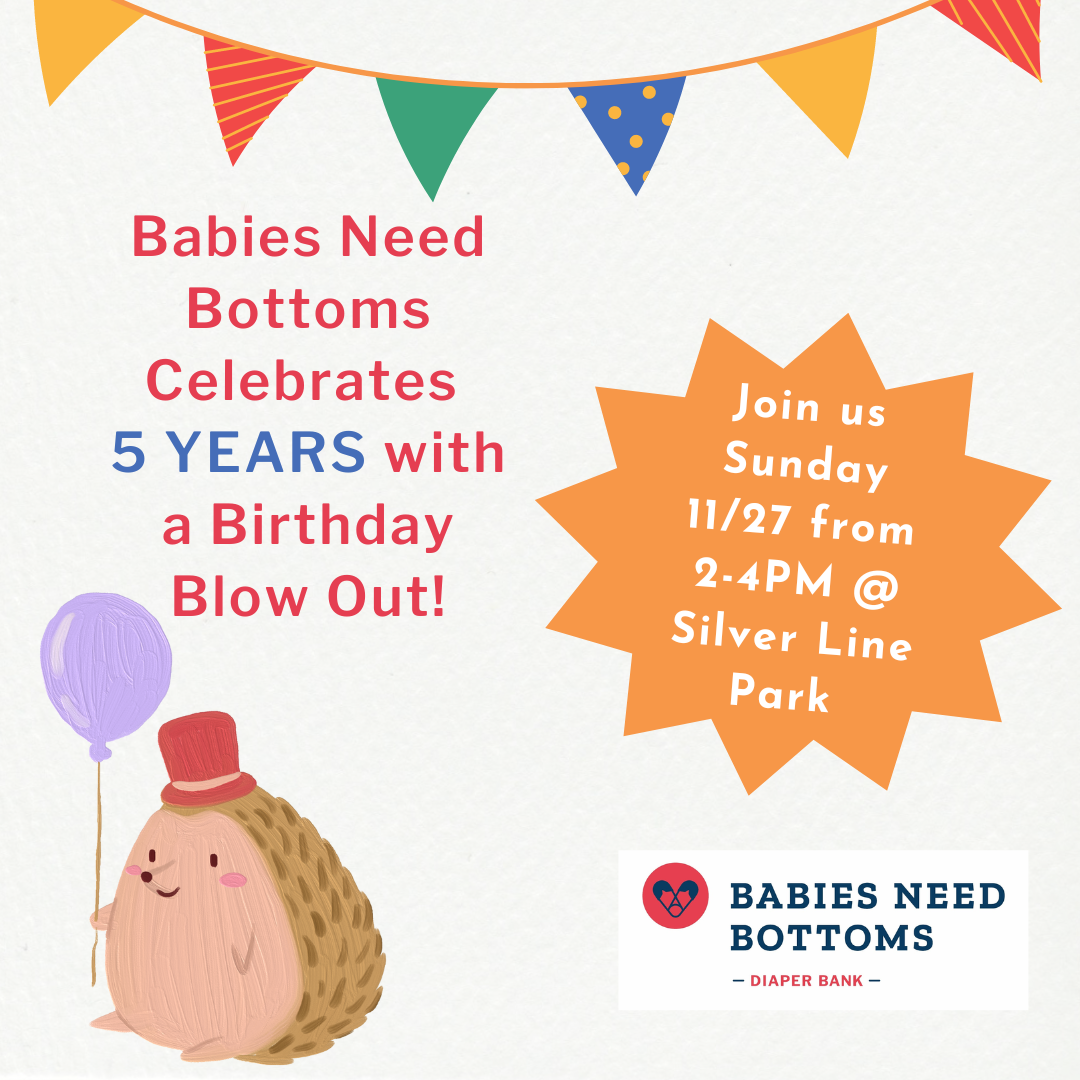 In the meantime, there are five wonderful gifts you can give us to celebrate turning 5 as an organization.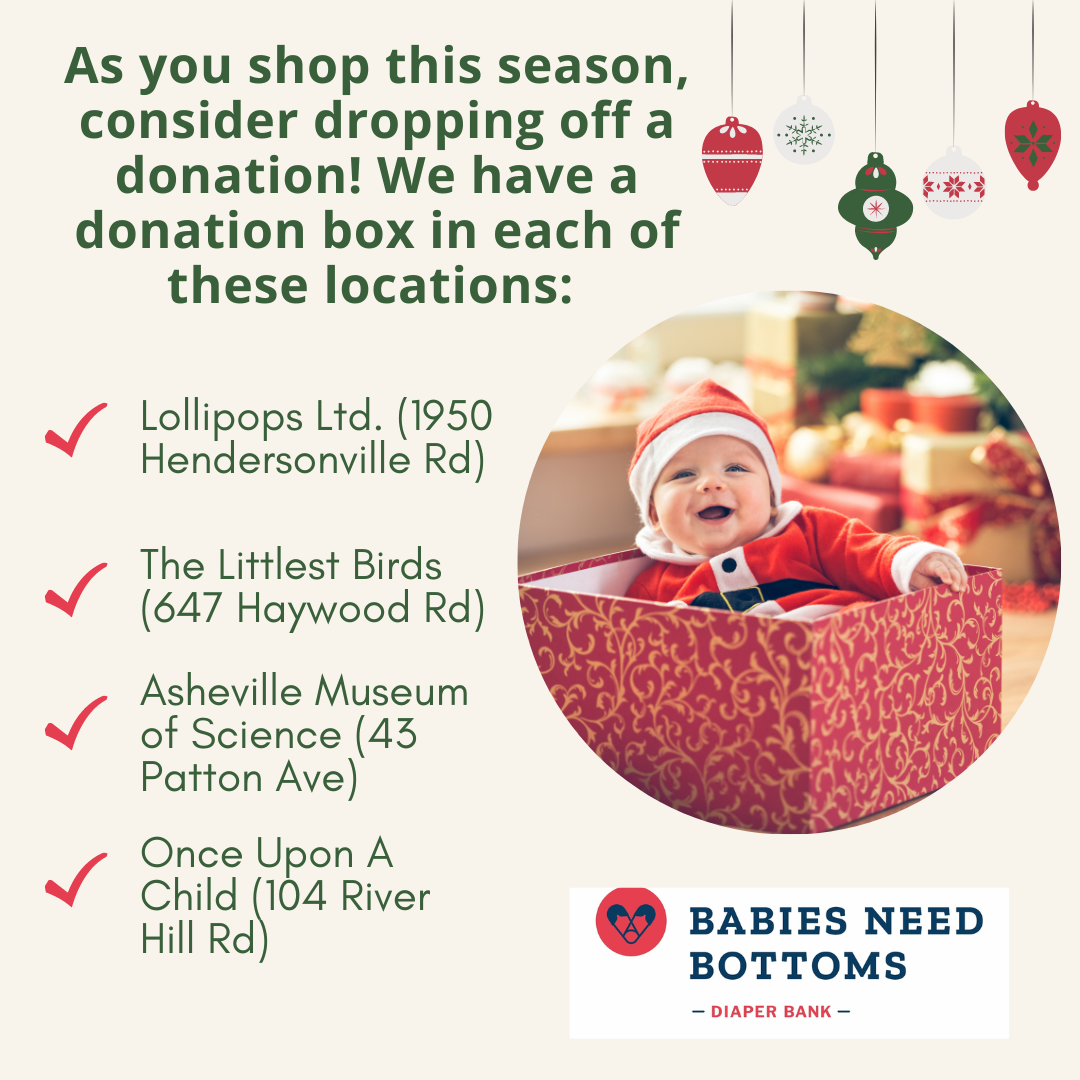 Leaving a donation from our Amazon Wishlist (even if purchased somewhere else!) in our dropbox makes the holidays brighter for a family. Preemie diapers, pull-ups, rash cream, and baby wipes are in particularly high demand.
Want a new holiday tradition of giving back to your community? Consider these ideas:
Gather diaper supplies with a book club or community organization as part of your holiday celebration.
Teach your kids about diaper need and choose items to donate for a tangible lesson in generosity.
For a simpler holiday season, donate items in honor of family or friends instead of giving them a physical gift and write a note about what Babies Need Bottoms means to you.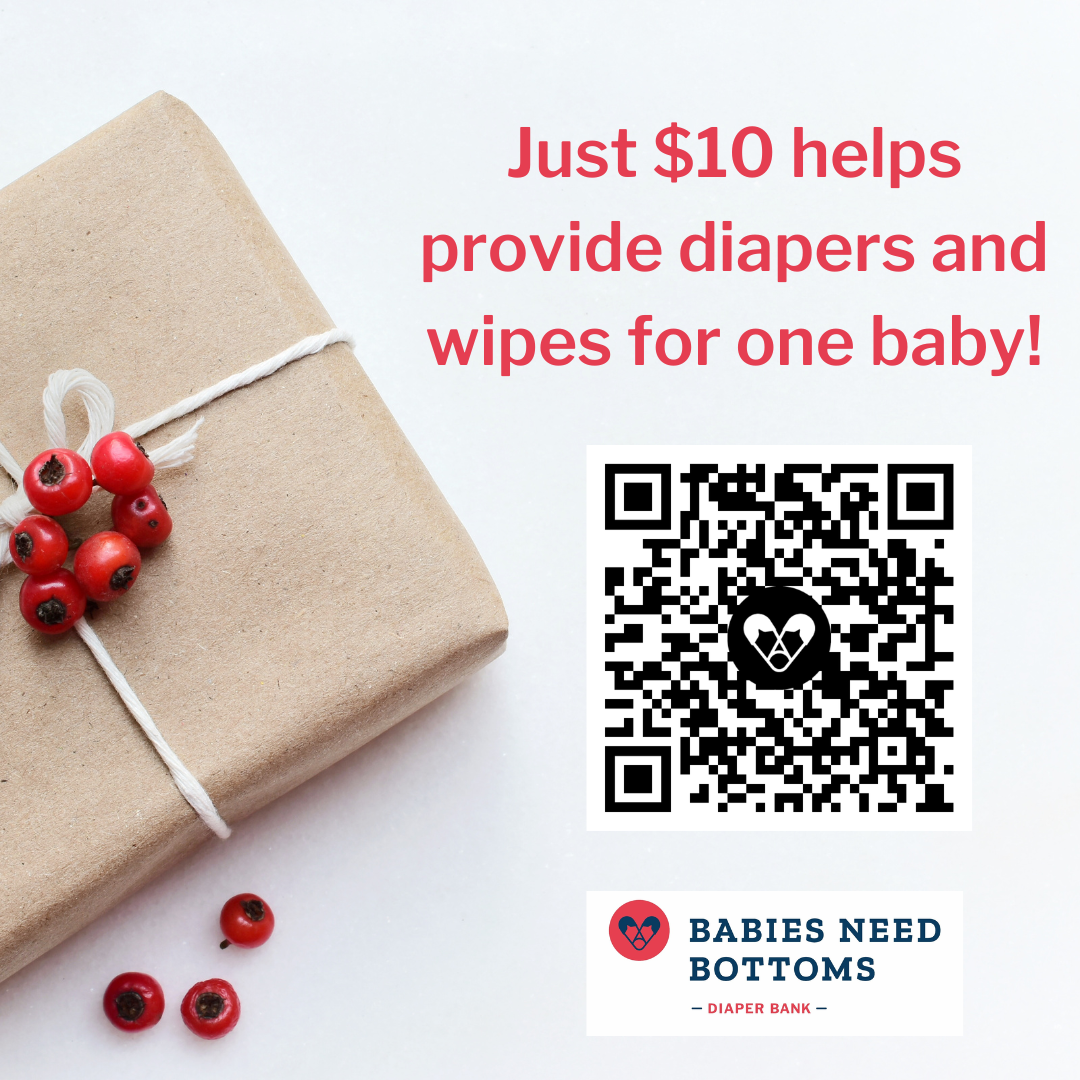 Babies Need Bottoms is a proud member of the National Diaper Bank Network and the Baby2Baby National Network.

Babies Need Bottoms
www.babiesneedbottoms.org
PO Box 5171   |  Asheville, NC 28813


[email protected]