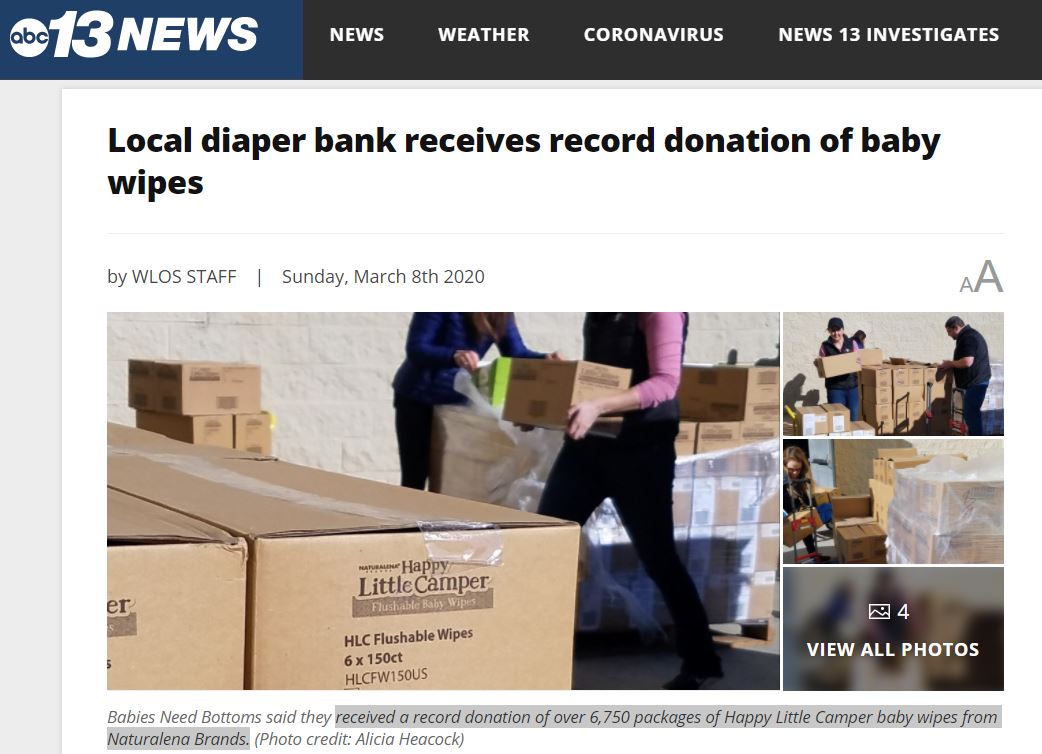 March 8, 2020
ASHEVILLE, N.C. (WLOS) — Problems with keeping infants clean, dry, and healthy affects numerous families across the nation.
To help with this problem locally, Babies Need Bottoms, a nonprofit diaper bank that distributes throughout Western North Carolina, partners with social service agencies to meet local family needs.
Recently, the diaper bank received a record donation of over 6,750 packages of Happy Little Camper baby wipes from Naturalena Brands.