Come blow bubbles and play outside with us!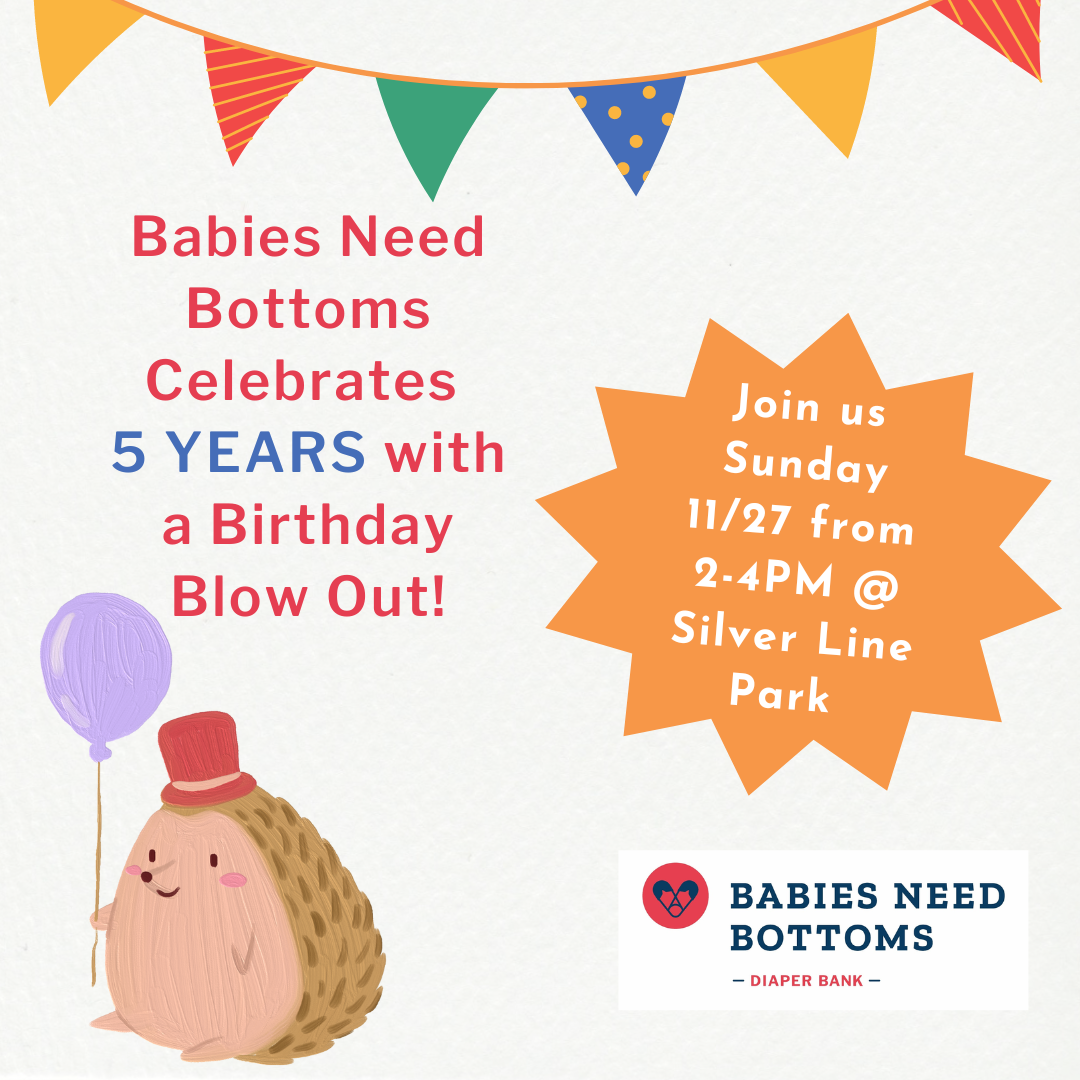 In just 5 years, we've distributed over 875,000 diapers to help keep our littlest community members clean, dry and healthy – and we're celebrating at Silver Line Park in Woodfin on November 27th from 2-4 pm.
Help us get to 1 million diapers donated by making a gift today!
Birthday Wish List: a pack of diapers, rash cream, or baby wipes.